OFA courses for Global Law and Transnational Legal Studies students - exam sessions
Published:
Friday, May 27, 2022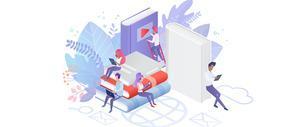 Latest update! For information and updates on the OFA exam sessions, please visit the CLA website.
***
4 March 2022
The CLA is organizing the "OFA" (Obblighi Formativi Aggiuntivi) courses in English for students enrolled in the degree course in Global Law and Transnational Legal Studies who did not pass the English TOLC-E.
Please read the information below:
In February, students will receive an email with instructions to take an online placement test. According to the placement test results, the CLA will divide the students into groups, and it will send an email with the class timetable for each group


Lessons are starting at the beginning of March


Each course is organized as follows: 40 hours of synchronous teaching (either on Webex or in class) + 20 hours of asynchronous autonomous learning.Students of the English OFA course who scored a B2 or superior level at the English placement test can attend a 20-hour course.


Students must attend at least 50% of the synchronous lessons in order to take the final test


The final test will be a written computer-based test and it will take place in class only. Students will be able to choose between 3 different test dates, either in May or in June or in September. Students are allowed to take the test 3 times.

For updates and the class timetable, please visit the CLA website and contact the CLA for further information (claunito@unito.it).